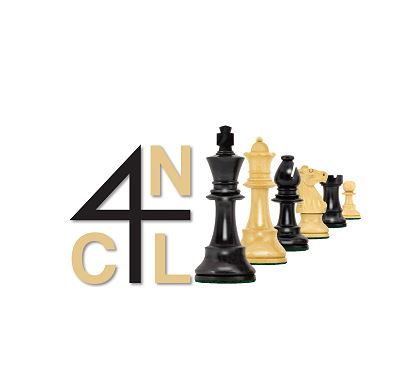 13 Jan: Wessex teams all lose on Sunday, but still doing well in 4NCL
Sunday: Something of a reversal of fortunes compared with the success of the day before – this time, Wessex A, B & C all lost.
In 2B round 4, Wessex A lost to Grantham Sharks (2) by 2.5-5.5. But following promotion they are holding their own well with 2/4 and sit mid-table
Wessex B & C are new teams in 4S. Overnight leaders Wessex B lost 2-4 to Watford 1, their first defeat after 3/3. Wessex C, though out graded on each board gave a good performance and lost narrowly 2-3 with 1 board defaulted by opponents Shropshire 3 (assuming why this the actual score and not 2-4)
Here is the report following Saturday's play:
Sat 12 Jan '19: Wessex A 5 World is Best (2) 3 in 2B; in 4S Wessex B win 3rd match in a row, Wessex C win & lose
Saturday was a very good day for the Wessex teams winning 3 from 4 matches overall.  Wessex A move up in 2B and a strong Wessex B remain unbeaten in 4S. Very well done to all the players involved!
Wessex B head 4S on games points. it is a big field in 4S – there are 38 teams! Keith Gregory is the overall Wessex Match Captain.
More matches Sun 13 Jan '19 when play starts at 11am. Website link pl click : 4NCL
Games results from the matches can be followed in real time on the 4NCL website.