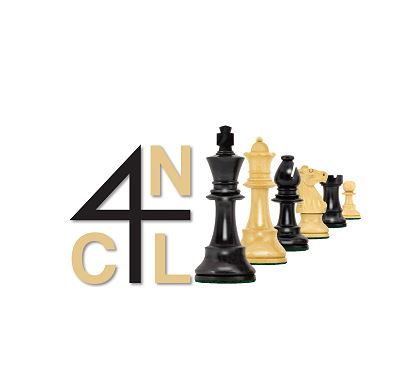 4NCL Sun 18 Nov '18 Div 4 (South) – Wessex B storm to another big win; Wessex C win and draw in same day
Wessex B had an incredibly successful weekend. They followed up their 5-1 win on Saturday going even better on Sunday – beating CSC 3 by 5.5-0.5!
And this time Wessex C had a better day themselves, in 2 reduced boards matches – beating Oxford 4 by 2-1. With a different team, they drew with Barnet Knights 2, 1.5-1.5. Barnet Knights 2 saw a lot of Wessex over the weekend having faced Wessex B on Saturday.
At the end of Sunday, Wessex B are joint leaders in Div (S) with 4 points and only one other team, Check Innmates 2, has better games points. Wessex C are 26th. 38 teams are in this Division.
Saturday Summary: Wessex B beat Barnet Knights 2 5-1 in Div 4 (South) to make a great start. On the top boards, Ian Clark & Roger de Coverly both defeated higher graded opponents and it was 3-0 to Wessex on boards 4-6 inclusive.
Wessex C were unlucky to face an inform Celtic Tigers and lost 1.5-4.5. They were out graded on each board, but Michael Krawczuk won for Wessex on board 1. Steven Smith drew on 4.
For all 4NCL information please go to the 4NCL website