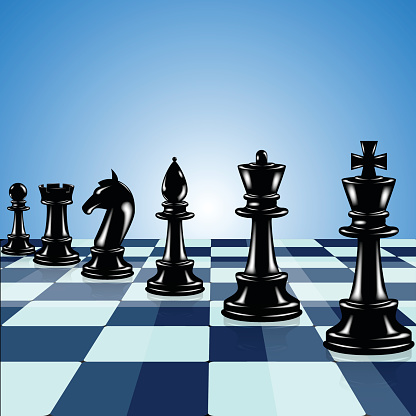 Poole A 1 Wimborne A 3, County Div 1; Wimborne become County Champions!
10 May. Poole A have looked all season likely County Div 1 Champions, but in a thrilling finish to the competition Wimborne A defeated them to be league winners themselves with a fine win last night. Ian Clark, Mark Littleton & Peter Wilcock all won for the visitors and Ciprian Stanciu scored a full point for Poole. Wimborne drew 4 of their first 7 matches, but a late surge with 3 successive wins was key, plus other results going their way. In fact, after 7 matches the Poole team had a 4 point lead over Wimborne. Special mention is due to Poole, who had a fine season and came so close to winning the County Championship for the first time. Poole's strong squad brought much added and very welcome competition to County Div 1.
Poole's Eric Sachs commented "In the Grand Final Wimborne came out on top 3-1. All the Wimborne team played very well & congratulations to Wimborne. We gave it all, but ran out of steam a little, but I am very proud of our team. The battle vs Wimborne continues next Monday & Wednesday for the B & D league title".