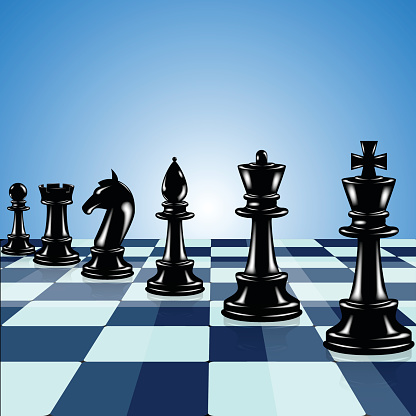 Poole B 2.5 Dorchester D 1.5, County Div 3; Poole are Champions! "Woop!"
10 May. Many congratulations to Poole B, who are Champions at the first attempt of County Div 3!  A win by Dorchester D would have made Wimborne C champions, so it all went down to the last match, which was decided by the narrowest of margins. So well done to the Dorchester team for making it tight. The top 3 boards were drawn, but Adam Jaggard for Poole secured the vital win. The teams were almost exactly matched on aggregate grades: Poole 491, Dorchester 490. Tarik, the Poole Captain summed up the evening in 1 word "Woop"! What else could you possibly say?!
Poole B had an excellent season, winning 7 of their 8 matches. But a special mention to Wimborne C, who were only a point behind with 6 wins and a draw from 8 played.
Been a great season and well done to all 5 teams!
Tarik has written an excellent account of the match, complete with diagrams on the Poole website: http://poolechessclub.org.uk/dorset-league-div-3-poole-b-v-dorchester-d/