The 24th Dorset County Chess Association Rapidplay will be played on Sunday, 24 March 2019 at Ringwood. Entries have now closed (from 11.25am Sat 23 March '19). Martin Simons is again the Rapidplay Controller, Graham Morris is the Assistant Controller and Mike Jay the Administrator.
It will be run much the same as last year but the entry fee is now £16, and includes all hot and cold drinks, plus snacks and Martin's renowned hot lunch. But prize money increased to : £120, £72 & £48 for 1st, 2nd & 3rd; 24 cash prizes in total amounting to £648 plus book prizes etc.
The aim is every entrant wins a prize.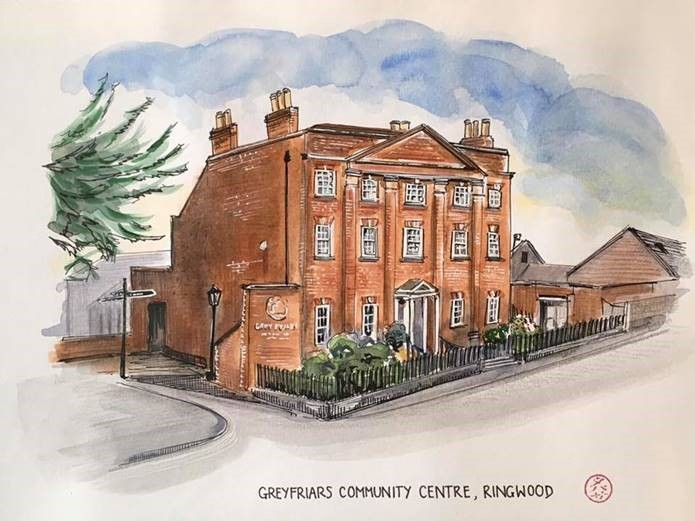 More Congress Details
Venue is Greyfriars Community Centre, 44 Christchurch Road, Ringwood BH24 1DW
Runs from 9.45am to 5pm
Prizegiving very soon after the event finishes
6 rounds of Time Increment games with each player having 20 minutes plus 5 seconds a move
1 section, for all entrants
FREE hot buffet lunch
FREE hot and cold drinks, plus snacks, throughout
Entry fee £16 (£10 for juniors who are under 18 at 31 Aug '18)
There will be up to 13 grading prizes of £24 each, depending on size of entry
Additional junior prizes, including £24 cash prize
Best team score of 4 players: £96 (average grade must be 145 or less)
Best Veteran (65 or over) book prize and trophy
Best score book prize for a 1st round loser
Best score for last 3 rounds – book prize (if tie, awarded to lowest graded)
Best lady prize of box of chocolates
Fun prize of 24p for performance capable of greatest improvement relative to grade
We regret that we are unable to accept entries on the day
There is some car parking at Greyfriars and it is also ok to use the Ringwood Library car park at the rear. There is no charge and you do not need to be a member for our event. The principal carpark for Greyfriars is accessed through a gap in the wall from the smaller carpark immediately opposite the entrance. But please note the public car parks in Ringwood unfortunately charge for Sundays. For more details on parking please go to the old Rapidplay website and click on "Venue" http://dorsetrapidplay.weebly.com. Also on this Weebly site are Rapidplay results prior to 2017 and including all previous winners
2019 ENTRY FORM (if you prefer to enter by completing an entry form and sending a cheque) Please click on the link immediately below:
=======================================
RAPIDPLAY 2018
Despite unexpected and unwelcomed snow, the event went ahead.
19 were understandably unable to make it safely, but 48 did take part and everyone said they enjoyed it.
Please see report under "Congresses" Main Menu