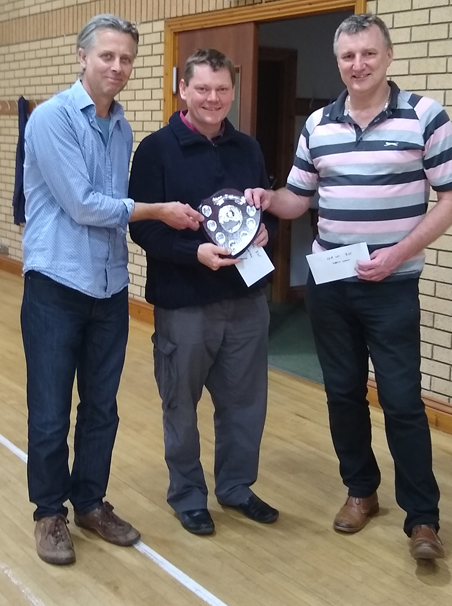 Steve Peirson sets date for the 3rd Dorset County Chess Association Blitz: Sunday, 22 Sept '19;
12 Apr: Blitz Organiser Steve Peirson has today announced the date for the 3rd Dorset Blitz as explained below. As previously, this will be an open event:
"This year's Dorset Chess Blitz Tournament will be held on Sunday, 22nd September at the usual venue of Furzebrook Village Hall, Wareham. Further details and entrance form will be posted shortly".
(Image above features last year's joint winners of Group A  (l-r): Mark Littleton, Paul Hampton & Martin Simons)
For the story of the 2nd Dorset Blitz with results and photos, please go to the main menu bar above and "Congresses" and then scroll down to "2nd Dorset Blitz"