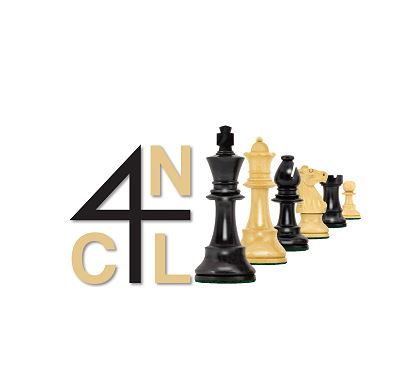 Wessex A unbeaten in 4NCL; John Weatherlake (Poole) 2 exceptional games
It was, overall, a successful weekend (11/12 Jan) for the Wessex teams in the highly competitive 4NCL. Wessex A are now unbeaten after 4 matches and are equal top of 3 South Pool A. Wessex B are mid-table in 3 South Poole B with a 50% score.
Meanwhile in Division 4 South, Wessex C have 2/4 and Wessex D 1/3.
For information on 4NCL and all the detail, please go to the website, but please note Martin has provided links to the results at the foot of this item:
Here is a report from Martin Simons (submitted Sun 12 Jan '20) covering the Dorset players …
In the A team, Allan Pleasants (Weymouth) played well in his 2 games winning one and drawing one. Unfortunately, Kevin Goater (Dorchester), who had a very good draw yesterday, thought it was a 2pm start today (the same as yesterday), so imagine his fright when he was telephoned to ask where he was at 11am (the actual scheduled start!). He got his skates on, got to the venue but with many minutes lost on his clock. I don't think he quite got over the shock!
In the B team, John Weatherlake, Poole (pictured left) had 2 exceptional games winning both. Mike Duggan (Poole) played very soundly to hold his much higher rated opponents to two draws on top board. Peter Anderson (Ringwood) had a lovely position yesterday but then just missed a tactic and unfortunately lost. He took a steady draw today. I played solidly – yesterday I had 30 mins left to my opponents 3 mins when we agreed a draw and today I had the better of a drawn minor piece ending – just missing the killing instinct I used to have.
In the C team, Bill Adaway (Dorchester) had a good draw on the Saturday but could not quite repeat it again today.
In the D team, Larissa Cuthbert (Southbourne) was massively out graded in both of her matches but put up an exceptionally good fight and had a great learning experience.
Many thanks to Martin for the reporting.
And if you are interested in the result details, Martin has kindly provided the links below:
Wessex A in Division 3a
http://www.4nclresults.co.uk/2019-20/4ncl/3/3a/export/
http://www.4nclresults.co.uk/2019-20/4ncl/4/3a/export/
Wessex B in  Division 3b
http://www.4nclresults.co.uk/2019-20/4ncl/3/3b/export/
http://www.4nclresults.co.uk/2019-20/4ncl/4/3b/export/
Wessex C and D in Division 4 South
http://www.4nclresults.co.uk/2019-20/4ncl/3/4s/export/
http://www.4nclresults.co.uk/2019-20/4ncl/4/4s/export/