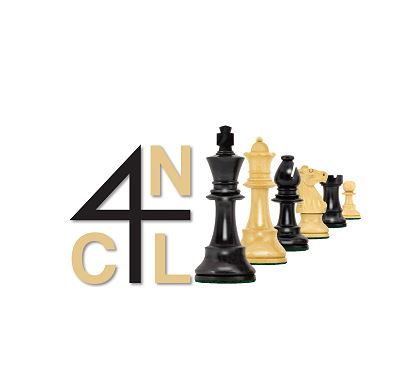 Wessex Some Stars, 4NCL Final Round: A good night!
Results
In the final round it was a really good set of results for Wessex teams in terms of the league standings.
The A team whilst being outgraded again on three of the four boards always stood a chance against bottom placed Wood Green Youth and duly won its match.   Atticus A lost theirs leaving them on the same number of match points as Wessex A team.  The tie-break is determined by the Wessex A vs Atticus head-to-head which Wessex had won.  So Wessex avoided relegation from Division 1 which is an excellent result in a very tough group. Division 1 Tables – see Group B.  At the end of this report is Matt Chapman's win from this match.
The B team drew with Kent KJCA Kestrels C leaving them tied on match points at the top of the table, after captain Keith Gregory stepped in as substitute and won (apologies to my team-mates for my really horrible play and loss).  Once again Wessex won through on board count in the head-to-head.   The B team had already won promotion to Division 2 but now will enter the play-offs for the honour of being Division 3 champions. Division 3 Tables – see Group B.
The C team won leaving them clear top of their group, so they are promoted and go into the play-offs for honour of being Division 4 champions. Division 4 Tables – see Group D.
The D team also finished the campaign with a nice victory, leaving them mid-table. Division 5 Tables – see Group A.
The E team had a less happy finish taking a 4-0 drubbing but were still reasonably placed in the Division 6 Swiss pool, having won one and drawn three of its seven matches. Division 6 Table
The play-offs for should be fun for the B and C teams!
Peter Anderson 18/11/2020