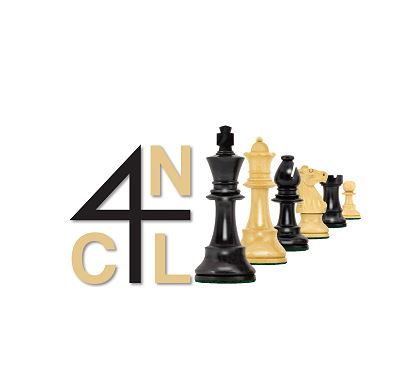 Wessex Some Stars, 4NCL Semi-Finals – B & C teams knocked out
Results
Having come top of their Division 3 and Division 4 groups and having already gained promotion, the B & C teams had the opportunity to win their divisions by knock-out matches against the top placed teams in the other groups.
The B team drew its match against Catford Cosmonauts 2 but lost the match on board count.   The match was tied at 1.5 all with Rolandas Lukosius's game the last to finish.   This was a fascinating game in which Rolandas sacced and eventually ended up with two pawns for a piece and his opponent's king very exposed.   At some points it looked promising to my human eyes (not the computer's which says Rolandas was never better) but his opponent defended well and despite Rolandas trying really hard to win the game eventually ended in a draw.
The C team went down more prosaically with a 2.5-1.5 loss.   Bill Adaway once again played a nice game which I give below.
So no titles for either team but still promotion for both, which makes it a pretty good season!
From all the players, thanks to Keith Gregory for his excellent captaincy.
Peter Anderson 2/12/2020