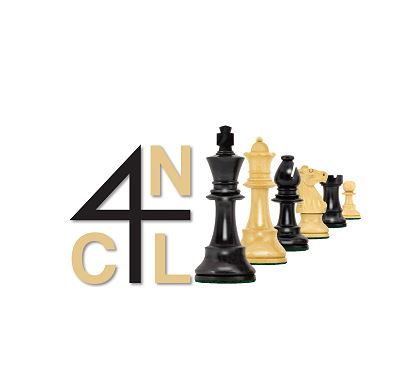 Wessex Some Stars, 4NCL Round 4 Results and Game
The A team once again faced tough opposition, 2 IMs and FM and someone else graded over 2300, and once again lost.  However, this match was much closer and at one stage it looked like they might even win it.  Jamie Wilson reached a level endgame, Matt Chapman stood better out of the opening and early middlegame, Gavin Lock reached a better endgame, and Rolandas Lukosius built a winning position.  But it is often tough to convert against strong players and so it proved on this occasion with Jamie and Matt succumbing and Gavin's and Rolandas's opponents managing to hold.  It was always going to be hard in Division 1 but this match shows that a positive result is a realistic prospect.
The B team and D teams had big strength advantages and won their matches comfortably.
The C team had a ding-dong battle, going 1-0, 1-1, 2-1 and finally 2-2.  Mike Krawczuk was the first to finish in this match when he spotted a forcing tactical sequence winning material.   I give his game with light notes at the end of this report.
The E team got off to a flying starting with 2 wins but were hauled back in to draw their match too.
If the game above does not appear as an interactive board, please click here.