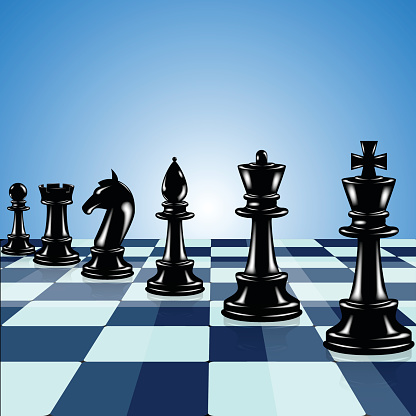 Western Counties Championship – Dorset & Wilts narrowly lose to Cornwall
Dorset and Wilts put up a tremendous fight and very nearly pulled off an upset against Cornwall who outrated them on 15 of the 16 boards.  In the end the score was 7.5-8.5
Two games in particular stood out for completely different reasons.
Firstly, Allan Pleasants was playing no less than John Nunn.   After 34 moves he stood well but was very short of time.   Eventually he went astray in a rook ending but had impressed us all with how well he played.
Secondly, Ian Clark was playing Petra Nunn on the only board where Dorset & Wilts held a rating advantage, albeit a measly 3 elo points.  Ian played the 5.Ng5 line of the 2 Knights and ended up in a position where he was 2 pawns up but in a terrible bind.   He survived a completely lost middlegame to reach a worse endgame.   His tenacity was rewarded when his opponent allowed him to swap off to an ending where he was still a pawn down but which, with all the pawns on one side of the board, was drawn.
Both games with light notes are given at the end of this report.
Peter Anderson 22/2/21
| | | | | | | |
| --- | --- | --- | --- | --- | --- | --- |
| | Dorset & Wiltshire | | | Cornwall | | |
| Board | Name | Rating | "Home" Score | Name | Rating | "Away" Score |
| 1 | Allan Pleasants | 2069 | 0 | John Nunn | 2561 | 1 |
| 2 | Gorgun Aliriza | 2043 | 0.5 | Jeremy Menadue | 2048 | 0.5 |
| 3 | Clark Ian | 2050 | 0.5 | Petra Nunn | 2047 | 0.5 |
| 4 | Du Toit Reenan | 1908 | 0 | Robin Kneebone | 2072 | 1 |
| 5 | Weatherlake John | 1887 | 1 | Lloyd Retallick | 1997 | 0 |
| 6 | Georgiou George | 1848 | 0.5 | Ian George | 1907 | 0.5 |
| 7 | Ursell Richard | 1788 | 0 | Richard Clark | 1867 | 1 |
| 8 | Leeson Chris | 1784 | 0 | Grant Healey | 1893 | 1 |
| 9 | Lundin Terje | 1765 | 1 | Jamie Morgan | 1867 | 0 |
| 10 | O'Byrne Danny | 1743 | 1 | Gary Trudeau | 1828 | 0 |
| 11 | Joyce Tim | 1698 | 1 | Mick Hill | 1749 | 0 |
| 12 | Doyle Jamie | 1624 | 1 | Richard Smith | 1728 | 0 |
| 13 | Sandy Paul | 1618 | 0 | Manuel Patino | 1724 | 1 |
| 14 | Parsons David | 1638 | 0 | Nigel Kirkman | 1719 | 1 |
| 15 | Owen Phil | 1555 | 1 | Jason Henderson | 1683 | 0 |
| 16 | Burton Louis | 1248 | 0 | Kieran Macphail | 1629 | 1 |
| | | | | | | |
| | Totals | | 7.5 | | | 8.5 |