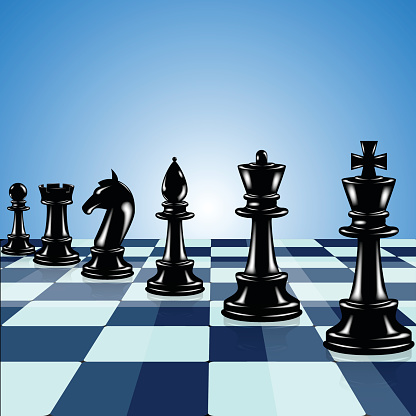 Weymouth A 2 Dorchester B 2, County Div 1; Weymouth B 2.5 Dorchester C 1.5, County Div 2; Dor B fight back to draw, while Dor C fall just short in Championship bid
16 Apr. It was a double bill between Weymouth and Dorchester last night. Dorchester B overcame losing a point by default on board 1 to draw with current champions Weymouth A.  In fact, with the score at 1.5-1.5, Nick Pool (Dorchester) was a pawn up against Ronnie Burton on board 2 in the last game to finish. But Ronnie used all his experience to force a draw and hence square the match. Weymouth are =3rd, but Dorchester B & Ringwood also on 7 points, each has 2 matches in hand.
In the other match, Dorchester C needed to win against Weymouth B to have a chance of winning Div 2, but fell just short and lost 1.5-2.5 in a hard fought encounter. Malcolm Steevens and John Kelly were the winners for Weymouth, and Geoff Searing secured a point for Dorchester on board 1. On board 3, Chris Leeson (Weymouth) drew with Julian Cherryson. Weymouth B finished the season strongly with 2 wins from their final 2 matches. So it all comes down to the final match (16 Apr) in what has become an exciting season in County Div 2. A draw would make Wimborne B champions against Purbeck A. Purbeck A though need to win well. Congratulations to all teams in County Div 2 for making it so competitive and interesting. Good luck to both teams this Weds at Merley.