19 Jan '20: To celebrate 25 years this is a very special Rapidplay event! There is a record £1000 in cash prizes. Please click on "Congresses", main menu bar and then "Rapidplay 2020". If you are still thinking of entering, just a prompt that, like other congresses, we have to set a limit on entries to […]
SHARE
COMMENTS
18 Jan: All day event run by Dorset County Chess Association, at Bournemouth School for Girls, Castle Gate Close. Organiser Nikki Forster and Ian Clark is managing entries. School years 3 to 13 inclusive. Incorporates the Delancey UK Chess Challenge. Hard copy entry form and on-line entry available by clicking on "Congresses" Main Menu and then [...]
SHARE
COMMENTS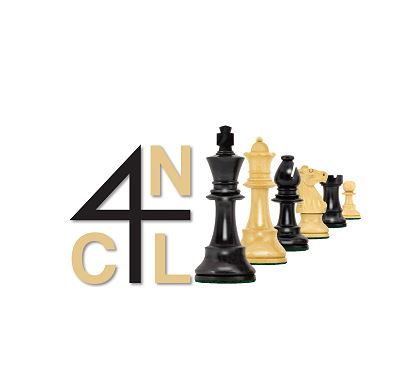 It was, overall, a successful weekend (11/12 Jan) for the Wessex teams in the highly competitive 4NCL. Wessex A are now unbeaten after 4 matches and are equal top of 3 South Pool A. Wessex B are mid-table in 3 South Poole B with a 50% score. Meanwhile in Division 4 South, Wessex C have […]
SHARE
COMMENTS
10 Jan: Organiser Martin Simons has sent this note out to the participating clubs: 8 club teams have entered which is great news, with a Southbourne club team potentially as reserve, but happy not to take part. The draw for the 1st Round is … Dorchester v Weymouth Purbeck v Poole Bournemouth v Wimborne Ringwood […]
SHARE
COMMENTS
Countdown to Dorset Rapidplay on 15th March 2020
WELCOME TO DORSET CHESS
Dorset is a good choice of county in which to play chess! Over 200 adult players regularly take part in club matches and competitions and over 100 juniors in chess activities.
There are 48 participating teams in 2 vibrant chess leagues – the Bournemouth & District Chess League (B&DCL) and the Dorset County Chess Association (DCCA) League in which 10 friendly clubs participate. Details of your nearest club can be found by clicking on the 'B&DCL League' and 'Dorset League' headers at the top of this page.
There is also a B&DCL Team Handicap Knockout Cup and more recently a friendly Bacchus League for new or inexperienced players.
Results from the leagues and cup can be accessed via the ECF LMS (League Management System) – click on the red button on this page, top right. All other current chess news is posted on this website.
Several congresses are run during the year
Dorset Open and these 1 day congresses:
Dorset Closed
Dorset Blitz
Dorset Rapidplay
Various juniors chess events.
In July and August 2016 the 103rd British Chess Championships were held in Bournemouth for the first time in 80 years which achieved a record attendance. This was very much down to the considerable work of the B&DCL and DCCA officials Martin Simons and Ian Clark. Along with the successful Bournemouth Grand Chess Congress organised by the B&DCL for 4 years which provided half of the local sponsorship to these championships, clubs across both leagues also provided essential financial support.
Countdown to Christmas from Nikki - here is the first of 25 chess puzzles created by Martin Simons - for more please go to "Junior Chess" main menu bar
FIND OUT MORE
Forthcoming events
Sat 8 Feb '20 Dorset County Junior Chess Championships, Bournemouth School for Girls (all day)
Sun 15 Mar '20 25th Dorset Rapidplay, Greyfriars Ringwood (all day)
Sun 24 May '20 3rd Dorset Closed Congress, Merley (all day)
Fri 16- Sun 18 Oct '20 55th Dorset Open Championship, Bournemouth (weekend congress)
Dorset Chess
2 weeks ago
Dorset Chess
3 months ago
Dorset Chess added 58 new photos.
4 months ago