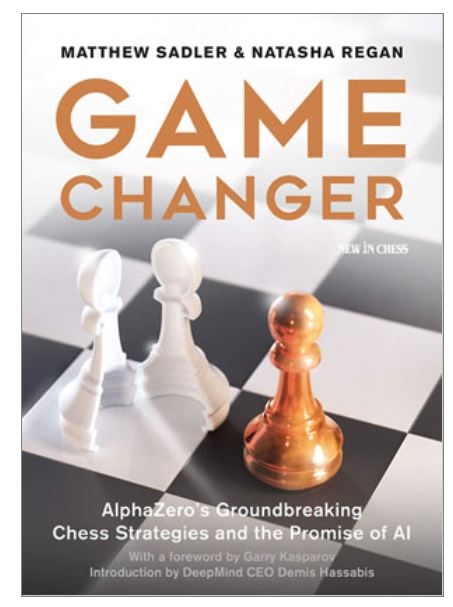 Christmas present solved?! – Game Changer is ECF Book of 2019
7 Oct: This fascinating book focusses on issues around Artificial Intelligence (AI), not only in chess but in wider society. It is written by GM Matthew Sadler and WIM Natasha Regan. They especially explore the extraordinary new software AlphaZero (AZ). There is a comprehensive collection of games.
The book is said to be very readable, beautifully presented and splendid value at £19.95. Even World Chess Champion Magnus Carlsen has said the book has influenced his approach to chess!
To read the full write-up on the ECF website the link is below: