Phil Taylor-Bowd, pictured above, is an accomplished player. He belonged to Wimborne Chess Club

Did you know?
Back in 2004 Wimborne member Phil Taylor-Bowd created, and then ran, the very first Dorset Chess website. In the same year he also designed a website for Wimborne Chess Club, and this was a first for a Dorset chess club.
The Dorset site was comprehensive and ahead of its time with essentially all the information we look for from a modern chess website today – and it included a complex programme, designed by Phil, to record results and then compute an updated league table, as shown immediately below.
Newsknight, readers could now play through the games "online" without needing a board etc.
Commonplace today, but ground breaking in 2004, the "Alan's Column" displayed a new position when any move was clicked.
To a large extent as early as 2004 Phil's new website was the modern day "Newsknight" and therefore its eventual replacement. It is also important to mention the website has taken over as a means of communication from the Bournemouth Echo chess column which finished in 2011.
Phil's background was then fairly typical of others who had the vision to start up chess websites – that is, he was a strong player with advanced computer programming and design skills. The final result was highly impressive at a time when chess websites were either unknown, basic, or in their infancy.
Setting up websites in 2004 was much harder than it is in 2020. Essentially, Phil had to design and write the computer programme for everything himself, a highly challenging technical task and he used more than one software "language". Dorset was very fortunate to have someone at the time with these skills, not to say motivation! We owe him a huge debt of gratitude, because as a result of Phil's initial work, Dorset has had 16 unbroken years of its own website.
After managing the Dorset website for some 10 years, Phil announced he was moving to live, and work, in Germany, so a replacement Webmaster was needed. Not surprisingly, the position proved extremely hard to fill and Phil graciously carried on, even though his available time was now very limited due to the impending move.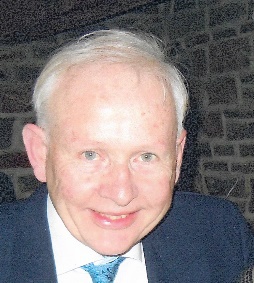 In 2015 Ringwood member Mike Jay (pictured above), somewhat nervously and reluctantly offered his services. Mike, by his own admission, would not have made any shortlist as he had no experience of running a chess website and no programming expertise. But Mike did have chess admin experience gained in some different counties, mainly Kent and Worcestershire.
Also, at that time Mike was working with Niki Buskell, a professional website designer, and he organised and managed a website for the Greyfriars Community Centre in Ringwood. All the complicated and technical aspects like the use of WordPress were managed by Niki, whom Greyfriars appointed, leaving Mike to organise content etc. So in offering his services, Mike asked the B&DCL and DCCA for approval to appoint Niki in the same role she had taken up at Greyfriars, an arrangement to which they agreed.
So back in 2015 discussions took place with Phil Taylor-Bowd and Niki on whether we could just carry on with the excellent website Phil had created. On balance, it was decided the right decision was to create a new website, but using the WordPress platform which does not require extensive programming skills, and which would make future changes of Dorset Chess Webmaster relatively easy and more attractive. To some extent this was a compliment to Phil, as we had no way of matching his depth of technical knowledge and expertise.
As a qualified modern website designer, with strong creative skills, Niki (pictured below) was very much into colour, images and photos, and put emphasis on people and their contribution and success. Many of Niki's beliefs and principles percolated through into Dorset Chess and have continued through to this day.
With the technical knowledge and design principles provided by Niki, Mike has created a visually appealing site full of content that was not only rich and well written but also consistently up to date, with items being added almost daily.
From working with the Photography Club at Greyfriars, Mike had it instilled in him not to assume it is acceptable to copy photos and images, such as from the Internet, especially as it can be become breach of copyright. So, he started to take photos himself to avoid problems. It also became apparent from feedback that people browsing our website liked to see and identify with individuals and teams, as well as just reading the result. Most of the photos you see on the site of players and venues have been provided by Mike. But we have got a little ahead of ourselves…
Even with the WordPress framework the transition to the new site was not without challenges. A centrepiece of any chess website is software capable of recording results and then computing them into a league table. This proved very complicated and involved adapting sports software from the US, but all credit to Niki she made it work.
By now Mike had also been appointed League Controller, taking over from Graham White and the new website was fully implemented for season 2016/17. Results were sent to Mike who uploaded them as quickly as he could to the website. This was quite a big change, as previously results were posted by Royal Mail to the Controller and it could take some while for them to appear on the website, often in "bunches". Club Captains now appeared motivated to get results in quickly with the new system and this started a desire from many clubs to see results posted overnight, or early the next day.
This drive for "immediacy" with results and updated league tables became more or less the norm when the ECF League Management System (pictured below) was made available in 2017. Through the work of County Grader, Phil Wallace, Dorset enthusiastically embraced the new process. Phil played an important role working with the ECF to improve and tweak LMS in the early days. So, from the 2017/18 season Captains had control of inputting results to LMS and also adding comments on the match. The Dorset website continued to publish results in that first season, but from season 2018/19, results and league tables were only available on LMS.
The new LMS also had updated and much improved details of Team Captains, and how to contact them, but now on restricted access to protect personal information.
All this was an important moment for the Dorset Chess website, as it encouraged a review of its role now that results and tables were being shown on another website. There is no doubt ECF LMS has been a tremendous success for recording results, computing league tables and providing player information, including grades and performances. At the same time, many also believe the Dorset Chess website has a crucial role in being the heartbeat of all that is going on chess wise in the county, for promoting chess to those thinking of taking up club chess or moving to the county and wanting to join a club, and for publicising and reporting on events to established players. It also provides a means of entering the county tournaments online.
The promotion and reporting of Junior Chess are clearly an important website role and this is especially so currently. Juniors are very much about the future and the Junior Section on the website has been much improved by Peter Anderson (mentioned below) and Nikki Forster, our Junior Chess Coordinator, and with many new additions, including online puzzles and promotion of national initiatives.
Mike made the decision to retire from chess admin. Ringwood member Peter Anderson (pictured below) took over from Mike on 1st June as the Webmaster, although Peter had been working on parts of the site before then as part of a handover of Mike to him. Peter has significant experience of computer systems management and continues to work with Niki Buskell in the arrangement created by Mike. Between Peter and Niki the future is in very good hands.
Peter thinks the current WordPress platform and overall site design should last another 5 years at least and probably a lot longer. He sees his main challenge as maintaining Mike's high journalistic standards. Unlike Mike, Peter is not a photographer, but he is hoping others (especially tournament organisers) will contribute plenty of pictures for the site so we can keep it as engaging as it has been for the past few years. He is not anticipating radical changes but has made some small improvements already, including rationalising the menu options and introducing an archive, and will put a focus on making the site more mobile phone friendly going forward.