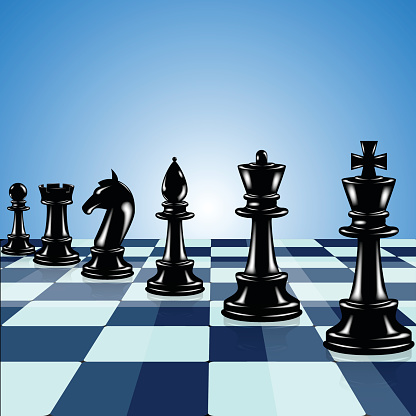 Online West of England County Championship – End of Season Report
Ian Clark has sent the following end of season report on the Online West of England County Championship which ran from January to March 2021.
The very first online County championship was efficiently organised by Ian George of Cornwall. The decision for us to play was made after asking Dorset players who wished to take part to join up with Wiltshire and our agreement was Wiltshire would play 6 players and Dorset 10 in the 16 board matches. I would like to thank Roy Ludlow of Wiltshire for corresponding with and selecting Wiltshire players for the matches.
Our 5 matches were played at 7pm on Sunday evenings between January and March 2021 on Lichess and the rate of play was a leisurely 60 minutes plus 15 seconds per move increment from move 1. This suited many of our players who were finding the online local blitz tournaments too quick. It also provided an alternative format for those who enjoy online blitz.
Our first match was against Gloucestershire who were rated much stronger but we managed a useful 5 points with the Wiltshire players leading the way contributing a very good 3.5 points.
The second match was against Hampshire and this was always going to be close and so it ended up with a draw at 8 each! It was good to get some team points on the board as it always looked tricky.
The next match was against Cornwall which included GM John Nunn in their team. They outgraded us on all but one board (my game!) and we had a superb match only just losing 8.5 to 7.5. Allan Pleasants on board 1 was unlucky not to draw with John Nunn only losing out in a rook and pawn ending after having a small but significant advantage.
Our penultimate match was against the all conquering Devon team who outrated us by about 200 points in each game. We again had a very good performance achieving 3.5 points which at that stage was more game points scored against Devon than by any other county.
Our final match was against Somerset who were 1 team match point ahead of us. This was always likely to be a close match as the teams were very even. Allan Pleasants on board 1 again had a good game and drew comfortably with IM Jack Rudd. We picked up 4 points on the bottom 5 boards. The final result was that we won 9-7 and therefore managed to finish the league in 4th place which was an excellent overall position.
There were some very good individual performances with Tim Joyce and Danny O'Byrne each having a 100% record with 3 out of 3. Phil Owen managed 2.5 out of 3 and Jamie Doyle 2 out of 3. I was lucky enough to score 3.5 out of 4 (using up some of my 9,000 lives!).
I did enjoy captaining this year and particularly finding out the results on Lichess (when the individual game results had not been sent through to me) and coming to the last match still not knowing the overall team result in some cases!
I would like to thank all the players who took part and for making my job as captain easy. We are hopeful that we can organise another online county championship next winter. The link to the website for all matches is given below.
Ian Clark
http://www.cornwallchess.org.uk/wecu/county-online/wcoc-2021.shtml