The above photo shows Alekhine (left) and Capablanca ready to start a game in their 1927 world championship match.
Most of us know the official world champions from Steinitz to Carlsen.  But how well do we know the matches and tournaments that led from one to the other?  Who did best and worst, who played the most matches, who successfully defended their title most often and who never successfully defended it at all?   We play at being Statto and try to answer these questions and more in the following 10 sections:
How many matches and tournaments have been played?
A marathon or a sprint?
Adjourn, Adjourn, Adjourn or down the Pub Early?
Blood or boredom?
Banging Your Head Against A Brick Wall
Win One, Lose One
When it's gone it's gone (normally!)
Oldest and Youngest
Most Matches Played
Most Successful Defences
1. How many matches and tournaments have been played?
Well that depends on how you treat the split between 1993 and 2005.
If you follow what some people call the "classical world champion" line which says the previous champion has to be defeated under good quality match conditions, i.e. the line that includes Kasparov and  Kramnik between 1993 and 2005 and ignores the FIDE world championships in the same period, then from the first generally recognised world championship match in 1886 to the present day there have been:
45 world championship matches
1 candidates final match that effectively became a world championship match when Fischer declined to defend his title
2 tournaments to determine the champion.
One tournament was in 1948 when Alekhine died whilst holding the title.  The other was in 2007 just after the title was re-unified. FIDE in their infinite wisdom decided the next world champion would be decided by a tournament rather than a match, though they did give the previous champion (Kramnik) the right to a rematch if he did not win the tournament.
Wilhelm Steinitz, first official world champion
If you include the FIDE championships during the split then there are a further:
The first of the matches was won by Karpov in 1993 who had been knocked out of FIDE's own candidates cycle to determine who should face Kasparov (before he broke away).   The second was quite normal in terms of challenger selection followed by a 20 game match.   The third used 4 game matches with rapid and blitz tie-breaks to determine a candidate to face the champion in a match of just 6 games.   The next four championships used the same selection process to pick the two finalists but the champion was not seeded through to the final (Karpov who was still FIDE champion withdrew from the process) with the finals being 6 or 8 games.
Judge for yourself the effectiveness and validity of this format given that in addition to Anand it returned Khalifman, Ponomariov and Kazimdzhanov as world champions, who whilst all extremely strong GMs were not regarded by anyone as the very best players in the world.
The final FIDE world champion before re-unification was decided by a tournament in 2005 (with Topalov winning).
2. A marathon or a sprint?
The longest match was the marathon 1984 first to six wins match between Karpov and Kasparov (incumbent champions first throughout this article) which was famously abandoned after 48 games (+5 =40 -3).
There have been three other matches of 30 games or more all played under the first to six wins rules:
Capablanca – Alekhine 1927, 34 games (+3 =25 -6)
Karpov – Korchnoi 1978, 32 games (+6 =21 -5)
Alekhine – Euwe 1935, 30 games (+8, =13, -9), this match also requiring 15.5 points to be scored by the winner.
The shortest match under the classical line was Lasker-Schlechter 1910 which was a 10 game match that went the full distance (+1 =8 -1).
Carl Schlechter who tied with Lasker
in the shortest match down the classical line.
Given the length of the best to 6 wins matches it is perhaps surprising that the next shortest match was a first to 8 wins match.  It took just 11 games with Lasker trashing Janowski  +8 =3 -0 in 1910.
Including the FIDE matches the shortest match was just four games long.  It was scheduled for up to six but Anand downed Shirov +3 =1 -0.
3. Adjourn, Adjourn, Adjourn or down the Pub Early?
Excluding defaults, the shortest world championship games were the last two games (21 and 22) of Botvinnik – Petrosian 1963 which were just 10 moves each.   Presumably Botvinnik had basically given up, being 3 down with 4 to play.   You can see the end of the last game in the very short clip below, which is more notable for the crowds than the chess!
The shortest decisive game was game 8 from Anand – Gelfand 2012 which lasted just 17 moves, with a finish that many strong commentators failed to spot.
The longest decisive game was game 16 from Kasparov – Karpov 1990 which Kasparov won in 102 moves.
In the clip below (starting at 35 minutes) you can see the players' comments on this game, including Kasparov insisting the computers were no help in analysing the second adjourned position, and Karpov complaining that Kasparov adjourned and got his seconds to analyse it rather than play on at the board. The clip also covers other games in the match, is nearly three hours long, and is well worth a watch.
But the longest game of all was game 5 from  Karpov – Korchnoi 1978  which lasted 124 moves.  Along the way, Karpov blundered giving Korchnoi an easy mate in 7, but in severe time trouble Viktor missed it.  After that Karpov put up an impressive defence.
4. Blood or boredom?
The biggest winning percentages were in the aforementioned Anand – Shirov (88%) and Lasker – Janowski (86%) matches.   Lasker also got over 70% in two other matches: his 1897 return match against Steinitz +10 =5 -2 (74%) and his 1907 defeat of Marshall +8 =7 -0 (77%).
Apart from that the only other results over 70% were in tournaments where some of the opposition might be deemed a little weaker: Botvinnik in 1948 scored 70% and Topalov in 2005 scored 71%.
But these are not the matches with the highest percentage of wins.   That honour falls to the 1889 match between Steinitz and Chigorin in which they knocked lumps out of each other with just one draw in 17 games.  Steinitz held on to his title +10 =1 -6 with a draw rate of just 6%.
Mikhail Chigorin, participant in the most
bloodthirsty world championship match
At the other end of the spectrum the highest drawing percentage for classical games was in Carlsen – Caruana 2018: +0 =12 -0 after the twelve classical games, and +3 =0 -0 in the rapid play-off (draw rate of 100% for the classical and 80% overall).
Two more matches with high draw rates and requiring tie-breaks were:
Anand – Gelfand 2012: +1 =10 -1 after the classical and +1 =3 -0 in the rapids (draw rate 83% for the classical and 81% overall).
Carlsen – Karjakin 2016: also +1 =10 -1 after the classical and +2 =2 -0 in the rapids (draw rate 83% for the classical and 75% overall).
And perhaps the trend was set by Kasparov getting nowhere against Kramnik's Berlin wall (why on earth didn't he switch to 1.d4?) in 2000, and going down +0 =13 -2 with a draw rate of 87%, the second highest for classical games and the highest overall.
5. Banging Your Head Against A Brick Wall
It must be particularly frustrating and perhaps embarrassing to play a match and not win even one game.  We've seen a few poor souls suffering this fate already; Janowski, Marshall, Kasparov, Caruana and Shirov.
David Janowski, beaten by Lasker +8 =3 -0
You can add to that list the following :
Lasker losing his title to Capablanca in 1927 (+0 =10 -4)
Anand losing his title to Carlsen in 2013 (+0 =7 -3)
Ivanchuk in his 2002 FIDE match against Ponomariov (+0 =5 -2)
6. Win One, Lose One
When you win the world title you must have high hopes for the future.   It must be a huge disappointment to lose it to the very first challenger and to never regain it.   So spare a thought for Capablanca, Euwe, Smyslov, Tal and Spassky all of whom suffered this fate.
Capablanca having lost to Alekhine never got a rematch.  Some authors claim that Alekhine "avoided" a rematch, others point out that Alekhine was just insisting that Capablanca just met the same onerous financial conditions that Capablanca had imposed on him (or any other challenger) previously.
Jose Raul Capablanca,
perhaps the unluckiest not to get a rematch
Perhaps Euwe would have realised that Alekhine would be tough to handle in the rematch.   Smyslov and Tal fell victim to Botvinnik's automatic entitlement to a rematch, and perhaps having used their best weapons and much energy to gain the title were arguably at a disadvantage the second time round.  Tal was certainly also not aided by his poor health.
What happened to Spassky is an interesting question – the weight of the Soviet Union too much to bear, Fischer's antics unsettling him, Fischer's stellar play in the candidates matches making him lose faith in his ability to win the match or just poor preparation as Kasparov has suggested?  Regardless, he was almost unrecognisable in the first half of the match by which time it was all over.
7. When it's gone it's gone (normally!)
Only two players have regained the title having lost it: Alekhine and Botvinnik, the latter twice (against Smyslov and Tal).
We should note that Karpov regained the FIDE title when Kasparov split away, and that Anand won the FIDE title at the time of the split and then subsequently won it outright once unification was complete, though neither of those is the same as hanging on to it in the first place nor regaining the classical title.
8. Oldest and Youngest

The oldest to win the title was Steinitz, aged 49.   He was also the oldest when he lost it aged 58.
The youngest player to win the title is Garry Kasparov at the age of 22 years and 211 days old.   He broke the record that had been held by Mikhail Tal who was 23 when he won.   Carlsen came close to Kasparov's record as he was 22 years and 358 days old when he won the title.  The short clip below shows part of Carlsen's youthful celebrations when he won the title.  Hard to imagine Steinitz doing that!
The youngest player to lose their title was Tal, aged just 24.
9. Most Matches Played
Lasker played 7 matches but is edged out of third place by Botvinnik who played 7 matches and the 1948 tournament.
So who is in top spot for sheer effort?
Kasparov played 8 matches down the classical line, including his epic 1984 match against Karpov and therefore surpasses Botvinnik because of the sheer number of games.
But Karpov played 7 classical matches, plus the 1975 candidates final that effectively became a championship match when Fischer did not defend his title.   On top of this he played in 3 FIDE matches at the time of the split.
We therefore give the effort  award to Karpov.
10. Most Successful Defences
This is perhaps the best measure of how successful a world champion is.
Steinitz, Karpov and Carlsen have defended their classical titles three times each, with Karpov having a further two defences of his FIDE title at the time of the split.
Tied on five defences each down the classical line are Lasker and Kasparov and so they can each claim to be the most successful world champions, though of course Carlsen is probably not yet done!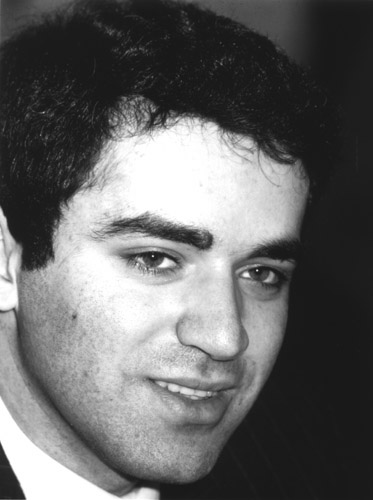 Where Next?
Which record will be next to fall? And if you were having a flutter where would you place your bet?
Perhaps the safe money would go on Carlsen maintaining his dominance and gradually building up his world champ stats to set new marks.
Though it is hard to rule out Caruana having another crack at him and finally winning a game. Of course there is always a chance of another championship with no decisive games.
But a good outside bet might be on Alireza Firouzja, who is currently just 17 years old and already 2759,  to become the youngest world champion ever in 2024 or 2025!
Any takers?