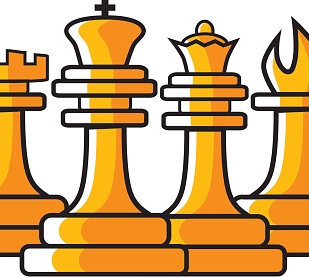 Dorset Junior Chess – 5th March Online Chess event
This Friday, 5th March saw another excellent and fun, flagship Dorset Junior Chess Friday evening with online chess coaching and tournament. This regular Friday evening event continues to grow in popularity and is becoming the highlight of the week for many of the juniors.
Coaching
We continue to run online coaching in two virtual rooms to cater for all levels and abilities, the Rookies and the Improvers.
This week, in one virtual room, the keen Rookies studied basic opening moves and the three goals of the opening, using a Chesskid.com video and some opening moves chess exercises. They also learnt not to bring out your queen too early or it may end up being chased around the board!
In the other virtual room, the Improvers continued to expand their chess expertise by studying some puzzles on 'loose pieces and overloading' followed by coaching on 'opening traps' as well as a Chesskid.com video. Opening traps were demonstrated using the Stafford Gambit which is explained in detail in this bulletin by Martin Simons.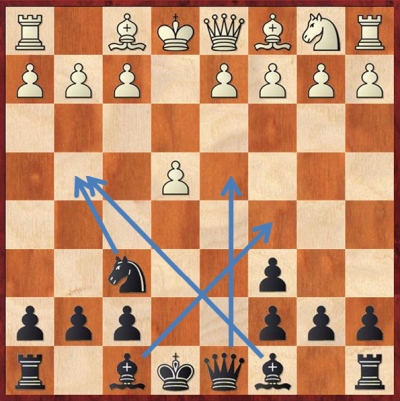 Tournament
After the coaching sessions, there was a Chesskid.com tournament to round off an enjoyable evening. 14 juniors participated. Matthew came 1ston full score with 5 out of 5, Jack was 2nd, and Raphael, Florence and Jake were equal 3rd. Well played all juniors! It was good to see some new names joining the regular players on the podium.
Whilst the tournaments are being played many of the juniors continue to chat to each other so it is great to see them enjoying themselves, even sharing what they are having for tea and some eating theirs too!
Join Us
These evenings continue to be very popular. If you know of any juniors who would be interested then please contact [email protected]. We welcome all junior chess players from across the Dorset and Bournemouth & District chess league catchment areas (and some who are just over the border in Hampshire!) irrespective of your playing ability or your school or chess club affiliation. Please tell all your school friends and classmates.