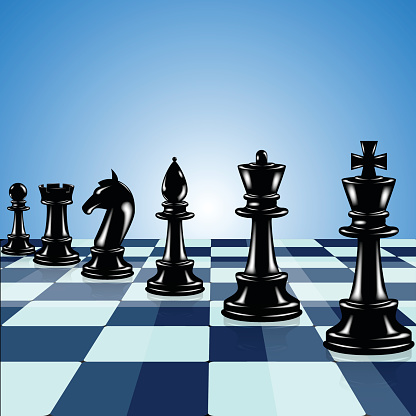 Junior Chess Report 31st January 2018
Development and progress of junior chess continues in the Bournemouth area.
The weekly library sessions continue with a level of interest that is increasing all the time. Currently through January we are teaching over 30 children every week. There is an increase in beginners and we have at least 2 coaches teaching beginners every week. In the analysis we review games from grand masters, openings, tactics and endings. All players play games against each other every week.
The coaching team have just gained Graham Morris and is supported by Paul Errington, Steve Bailey, Bryan Lose, and Ian Clark.
The sessions are lively, enthusiastic, busy, and enjoyable and it's a pleasure to be involved in this continuous development of chess.
Chess in schools in difficult at times as the schools are further stretched to cope with current everyday demands with staffing and budgets and chess is squeezed into a small corner, it is sometimes is treated as a nice to have.
However, there is scope for placing chess teachers into schools but we do not have any volunteers that have come forward to assist. I am asking all present here today to assist in this request.
Currently we are teaching chess at the following schools
Castle court – Paul Errington and Eric Sachs (Tuesday)
Ferndown middle school – Eric Sachs (periodically Thursday)
Poole grammar school – Simon Errington and Eric Sachs (Wednesday)
Queens park primary school – Eric Sachs (just about to start on Monday)
Highcliffe comprehensive school – Bryan Lose (teacher and chess player)
I cannot visit 4 schools each week and at the same time am reluctant to say no we cannot help to any prospective schools. I need someone from the clubs/contacts to go to Ferndown middle school every other week each Thursday and am looking for a volunteer. It would be on a Thursday for 3.30 and finishing at 4.30.
Competitions and events
2017 Dorset championships
We held a very successful and enjoyable event at Bournemouth grammar girls school at the end of November. There were over 70 entrants across all ages from 6 to 17 years old. Details of the winners, prizes, speeches and pictures are posted on the junior section of the dorset web site.
The school were very accommodating and i would recommend their facility to anyone who would wish to hire a hall/venue.
For the first time we used an electronic pairing program operated by gabor to arrange pairings/publish results and effectively be the controller. In the main it worked well and saved man power.
It was good to see chess players from our local clubs come along and take an interest on the day.
As always thanks to all helpers that made the day possible namely, Steve Bailey, Gabor Horzath, Ian Clark, Bryan Lose, Dee Nustedt and David Fuller who provided a speech at the prize giving.
Ecf under 19 championships.
Highcliffe school have reached the regional final having beaten a strong Winchester team to play Wellngton college. This match was played this Monday 29/1 at Highcliffe.
Wellington college with a top board player graded 200 and two others strong players on boards 2/3 won 4-2. However James Forster drew his bd 1 game , Adam Ursell drew with a player of 155 (female) and Thomas Trach beat his opponent to give a score of 2/1 on the top 3 boards. Details and pictures will be posted on the Dorset website.
Congratulations must be given to bryan lose the teacher responsible for all things chess at Highcliffe and a great supporter of chess.
Inter school/team competition
It is planned to start the school/team event during february for primary & senior schools. Details will be posted on the web site. Similar to last year we plan to play the games at the Bournemouth library for juniors and bgs for the seniors. We need to find a new venue for the final as the Whitehall hotel who kindly supported the event over the last 2/3 years have closed.
Once again I need to reiterate we need more help with teaching in schools if we want our local kids to learn and play chess and many thanks for my sterling team of helpers that continue to contribute to junior chess.
Eric Sachs