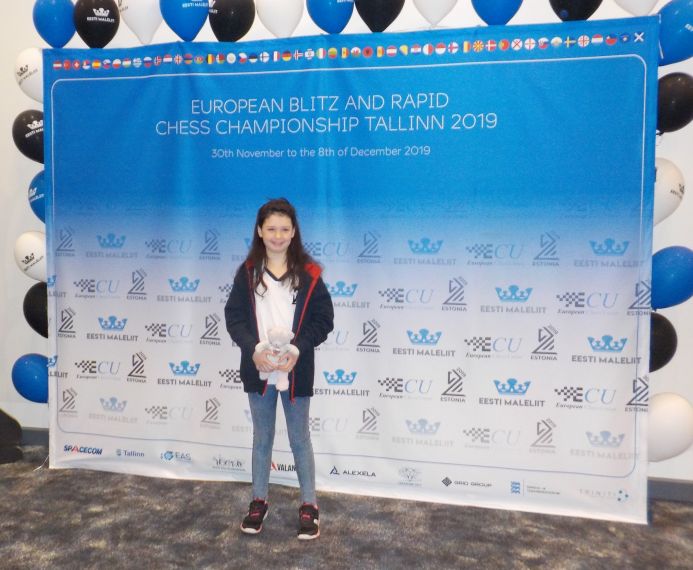 Larissa Cuthbert represents England
At the beginning of December, Larissa Cuthbert represented England at the European Youth Rapidplay and Blitz Chess Championships in Tallinn, Estonia.
She took part in three tournaments, the U12 Girls Individual Rapidplay, the U14 Mixed Team Rapidplay and the U14 Girls Blitz and achieved an average performance rating of around 1200 across the three. During the tournaments she won/drew against players from Russia, Estonia, Lithuania and Latvia.
Larissa herself reports "It was the best place and tournament I have been to. The tournament was excellent because it was a good experience. I had never played blitz games before and I loved trying it out. It was hard to play two Women Candidate Masters. I was also in a rapid team and it felt outstanding to be on board 1 with my team cheering me on."
Since returning, Larissa has played in the u12 Major Section of the London Junior Chess Championships Finals in Harrow at the University of Westminster from 28-30th December. She scored 4 points from 9 games which is a very creditable performance given a strong line-up. This was a big jump in standard for her from the u10 Minor section last year.