The Presidents' Double Jab Review of Covid-19 Year 2021
Alan Dommett, President of the B&DCL, and Ian Clark, President of the DCCA, have jointly produced the following review of the year.
1st Jab

Any upbeat assessment of this remarkable year for Dorset chess can only be made because we had two exceptionally talented people in the right place in unprecedented times, just when they were needed most… and no, we as the Presidents of both organisations are not talking about ourselves!
Covid-19 developed into the unseen enemy in our midst with lockdown decreed the only means of defence, robbing us of over-the-board play altogether and leaving online chess as the only port in a virus variant storm. The danger to the game was obvious: out of sight and out of mind meant the grim prospect of no club chess long term and interest in it fading fast.
Thankfully, Peter Anderson and Martin Simons had other ideas (plenty of them!) and through the twin mediums of the Dorset Website and a veritable flood of Newsletters the Webmaster and the B&DCL Chairman set about filling the void created by enforced lockdown inactivity. They prepared a feast of bulletins, articles, puzzles, nostalgia and up to date information fit for a king, queen, gender binary bishop, or any other piece you care to mention!
In short, Peter's web mastery and keen eye for detail combined perfectly with Martin's insatiable drive and enthusiasm to produce exactly what was required to combat the danger to our game in general and Dorset chess in particular. And so, on behalf of all B&DCL and DCCA members our grateful thanks go to them both for their exceptional work in this unique Covid-19 year 2021.
Alan Dommett – President of the Bournemouth & District Chess League
2nd Jab

Online Chess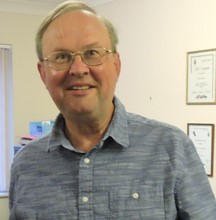 This was the main way that individuals played chess for most of the year. The main local events were Ringwood tournaments and team battles  which were held 2 or 3 times a week, thanks to Martin Clancy's organisation. Wimborne have also held tournaments for under 125 players thanks to Graham Hillman. The Wessex tournaments run by Keith Gregory which are of a high standard, were initially held on Friday evenings and are now on varying days of the week to give more people a chance to play.
Our first ever online county matches were held over 5 rounds in which Dorset combined with Wiltshire and we came a creditable 4th out of 6 West of England counties.
A number of local players took part in 4NCL Online events for Wessex Some Stars and were very successful, helping to support eight teams. Promotions were won in all seasons, allowing Wessex to field teams in all divisions next year, including two in Division 1.
Over The Board Chess
OTB started again at end of September with the much delayed 2019/20 KO cup semi-final between Highcliffe and Wimborne. Highcliffe won this match and went on to beat Weymouth in the final.
League matches in B&DCL started in October with Martin Simons taking on yet another role as Fixtures Secretary and League Controller. This was quite complicated as the number of teams were reduced and fitting into divisions was tricky! Eventually we arrived at 4 divisions and they have been running pretty well.
Dorset League matches started in November with Ian Clark as league controller organising a much reduced number of teams with 3 divisions.
We are hoping that OTB will not be too badly affected by Covid in the new year and we can complete the league seasons.
Junior Chess
This has been an exciting year for junior chess with numerous successes. Juniors have taken to online chess like a duck to water over the last 2 years.
The Dorset Junior Club run by Nikki Forster, with help from Martin Simons and others, operated online until summer when it moved to Southbourne. It has been great, with juniors benefitting from the online tuition and helpful website. Nikki has also produced junior newsletters through the year with puzzles, details of results and dates for future competitions.
Eric Sachs also organised online tournaments and, since the summer, OTB tuition and games at The Elstead Hotel.
Some very strong juniors have emerged from all the above tuition, with some excellent results in national competitions.
Wishing every one a happy and healthy New Year and hopefully at some stage getting back to normality and playing some local tournaments OTB.
Ian Clark – President of Dorset County Chess Association