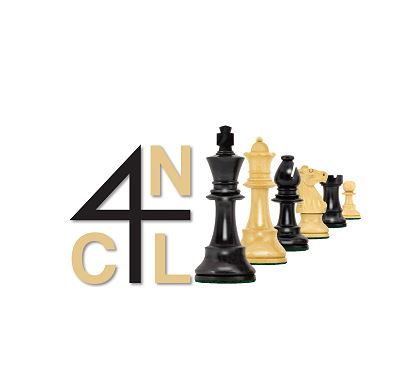 Wessex Some Stars, 4NCL round 2 results and game.
Most of the matches went pretty much according to form.   The A and E teams lost against significantly stronger opposition, the C team won against weaker opposition and the D team drew against a team against a slightly weaker team.
The shock of the evening was the B team losing to a team that on paper they were firm favourites against, outgrading their opponents by roughly 400-800 fide points and 40-60 ECF points on every board.   David Pye duly won on top board, Allan Pleasants was held to a draw on board two, and Rajasekhar Pentakota and John Weatherlake lost on the bottom two boards.
I watched quite a few of the games from the evening and a few stood out:
Rolandus Lukosias's tenacious defence an exchange down, eventually leading to his opponent overstepping the time limit
Martin Clancy's smooth win
Raj's aforementioned topsy-turvey game, where he was a piece up but his opponent had compensation
Above all, John's aforementioned loss which I analyse at the end of this article.
John Weatherlake's game was remarkable for two things: firstly his excellent attacking play, where he correctly judged a sacrificial attack starting 16.h4! when even engines fail to get the point at first and secondly his opponent's superb defence in the face of this attack.   I should say that I used extensive computer assistance and a couple of hours of my time to analyse this game as some of the finer points of the defence were not immediately apparent to me.  Accordingly, the analysis is more extensive and more accurate than is shown on Lichess.
Click here to see the game.
Peter Anderson 9/9/20