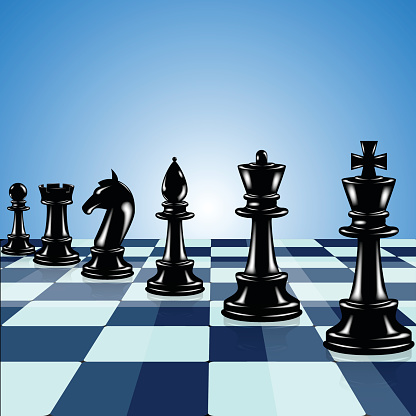 Western Counties Championship – Dorset and Wilts lose to Devon
Dorset and Wilts went down 12.5 – 3.5 to Devon.   Ian Clark, captain of the Dorset and Wilts team, comments that, "The result was very good and we have had the best result against Devon! The result of this match means that if we can beat Somerset in the last round on 21st March we will finish 4th."  Indeed, no other team has taken more than 2 game points off Devon so far.
The results from the other matches and the league table are on the Cornwall website.
Ian has also annotated his game from the match against a strong opponent, in which he showed his characteristic tactical sharpness.  He says "I was obviously pleased with my game, managing to survive a kingside attack and finding the moves to finish off my opponent".   The game is given at the end of this report.
Devon
Dorset & Wiltshire
Name
Rating
Name
Rating
Mackle Dominic
2193
1
Pleasants Allan
2069
0
Underwood Jonathan
2163
1
Headlong Tim
2088
0
O'Neill Paul
2157
0
Clark Ian
2050
1
Braun Walter
2155
1
Gorgun Aliriza
2043
0
Haynes Jos
2120
1
Adaway Bill
1881
0
Thorpe Tom
2085
1
Du Toit Reenan
1908
0
Homer Stephen
1991
1
Georgiou George
1848
0
Brusey Alan
2042
1
Burton Ron
1848
0
Hampton Paul
2036
1
Leeson Chris
1784
0
Lowe Chris
2024
0.5
Headlong Georgia
1757
0.5
Archer-Lock Chris
2005
0.5
Steevens Malcolm
1750
0.5
Wensley Oliver
2004
1
Jones Tim
1698
0
Martin Steve
1952
0
O'Byrne Danny
1743
1
Gosling Brian
1993
0.5
Ludlow Roy
1675
0.5
Marshall Michael
1874
1
Sandy Paul
1618
0
Marston Alastair
1766
1
McCullagh Tim
1300
0

Totals

12.5
3.5